LGD-4033 Vs. Ostarine
Arguably the two most popular SARMs, LGD-4033 and Ostarine have gained a lot of popularity over the past couple years as fantastic muscle building agents.
The question on everybody's mind is, which is better?
I'm going to break it down for you, as it isn't as cut and dry as one is outright better than the other.
It depends on your priorities.
Overall Mass And Strength Gains/Bulking
LGD-4033 has an unmatched ability to build mass relative to other SARMs.
While some SARMs come close, LGD-4033 shines in its' ability to pack on size and strength.
Ostarine is a very clean/lean bulking compound if your goal is mass and strength.
It will pack a lot of strength on you and a decent amount of size, and all of the size you gain will be dry, lean muscle tissue.
However, LGD-4033 despite being a bit more of a watery compound (has a higher propensity for water retention than Ostarine does), will pack on more overall muscle and strength than Ostarine will.
Not by a significant amount, but it definitely edges it out in that department.
For Cutting
I believe Ostarine shines in this regard, as when you gain weight from Ostarine, you know it is clean muscle (if your diet is in check of course) aside from some glycogen retention you will get from the anabolic properties of this SARM which will give your muscles some instant fullness once the Ostarine is saturated in your system.
Ostarine is fantastic for muscle preservation in a calorie deficit, and will allow you to hold onto all of your strength while you get shredded.
While the same is true for LGD-4033, it can cause some slight bloating.
While this is contrary to the characteristics of LGD-4033 on paper, it does in fact cause a slight amount of water retention in some individuals.
This makes it less ideal than Ostarine for cutting phases in my opinion, as it could blur some muscle definition that would otherwise be there if Ostarine was chosen instead.
Ostarine is perfectly sufficient for maintaining muscle in a calorie deficit, and the overall look it gives the physique is more favorable for a cutting phase.
Suppression
While Ostarine and LGD-4033 may have no effect on your libido or erection quality, it has shown to be suppressive at individual specific doses.
Natural testosterone levels may slightly decline during your Ostarine or LGD-4033 cycle (this is temporary don't worry) and I have personally seen blood work to show some suppression at higher doses.
Thus, it is absolutely IMPERATIVE that you complete a PCT (post-cycle therapy) after your Ostarine or LGD-4033 cycle finishes. This means literally the day after your last Ostarine or LGD-4033 dose, you begin your PCT.
If you don't screw this up, you will likely encounter no issues at all and recover in a very timely manner and retain your gains.
While they can both be suppressive, Ostarine is much less suppressive than LGD-4033 in my experience and typically for others as well.
LGD-4033 is less forgiving on the endocrine system and will likely cause more suppression than Ostarine would.
This is something that should be considered prior to choosing which compound you want to research, as if you are unaware of how to deal with suppression symptoms and mitigate them, LGD-4033 is going to give you a smaller margin for error than Ostarine would.
In Conclusion
Both Ostarine and LGD-4033 both have their place and serve a very useful purpose, and by understanding how they work contrasted to one another you can make a more informed decision about which is ideal for what your current goals are.
MorePlatesMoreDates Approved LGD-4033 and Ostarine Sources:
Use discount code "

DC15

" when shopping at EnhancedAthlete.com to save 15% off of your entire order.
Or, use discount code "

DC10

" when shopping at Neobolics.com to save 10% off of your entire order.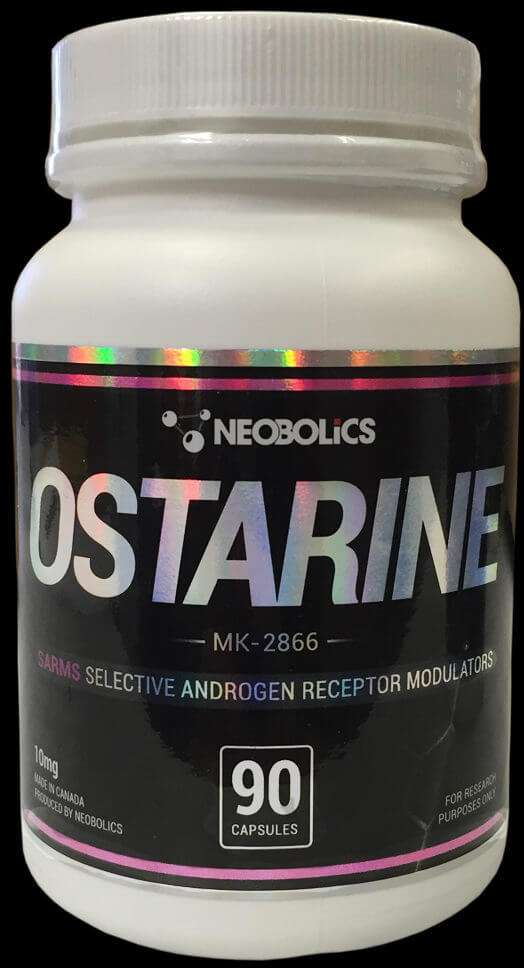 This article is intended for educational/informational purposes only. These products are intended as research chemicals only.