For those just coming to order Ostarine, here's a 15% discount code for you to use. 
Use discount code

"DC15"

at the checkout menu before paying for a 15% discount off of your entire order with my recommended source for research: EnhancedAthlete.com
Unfortunately, most legal "steroid alternative" supplements are complete garbage. This one isn't and I'm going to tell you why.
Opening thoughts on Ostarine
A lot of guys have asked me about this stuff in the past year or so. It goes by a few names, Enobosarm, MK-2866, or most commonly known as Ostarine.
This selective androgen receptor modulator (SARM) has been studied and proven to improve lean body mass and physical function. It also increases tendon strength, ligament health, bone density and encourages collagen turn-over.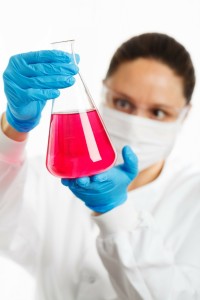 It is non-steroidal and has tissue-selective anabolic effects in muscle and bone, while sparing other androgenic effects that come from anabolic androgenic steroids (AAS).
I'm not going to delve too deep into the published lab results or anything like that because I know you guys care more about whether I personally think it has benefits in a workout program designed for someone who is looking to enhance their performance and/or develop their physique further.
Whether it be preserving muscle during a cut, or gaining muscle in a bulk phase, I will let you know what I actually think of this stuff.
For most of you guys who have followed me on GoodLookingLoser from the beginning you will know I had a pretty jaded view on things like SARMS and peptides a few years back.
Jump to mid 2014 and I started researching a bit more extensively after hearing my friends in my bodybuilding circles constantly talking about peptides, SARMs, blah blah blah, all this jargon I had never even bothered to look into.
I figured these products were simply weak watered down alternatives for those who were too scared to lose their "natty" v-card and hop on a real AAS cycle.
I was WRONG.
What led me to trying Ostarine
Basically I do bridging between cycles now where I will use a very low dose of testosterone to maintain high-normal physiological test levels.
I experimented with a lot of different approaches to my bulking and cut phases over the years, and one of the things I wanted to try at the time was a cut phase immediately after my off-season to regain my insulin sensitivity so I could start bulking again.
I had a bulk phase that was going very well back in 2014 and I had a pretty bad sudden injury that needed immediate surgery in the middle of it. I was pretty annoyed to say the least because I had to cut my off-season short mid-way through it and come off everything except a small dose of test.
I wasn't content with what I had gained that off-season yet but my shitty diet habits over my surgery time and recovery, as well as my inability to do any lifting or cardio obviously took a toll on my physique.
Not only was my insulin sensitivity pretty tanked, but I was at too high of a body fat percentage for me to justify jumping back into a bulk phase right away after I recovered as I was simply too fat.
My compromise to myself was to do a mini diet just to get back under 10% body fat at least, regain my insulin sensitivity, and then continue my off-season that was cut short by surgery.
As I was simply using a tiny dose of testosterone during my surgery and recovery phase, I didn't want to have to use too intense of a cycle to cut down just to sub 10% body fat when I was trying to give my body a break anyways to prepare it to hit it hard once I restarted my bulk phase.
A friend of mine suggested I introduce a SARM into my supplementation to help me preserve muscle during my cut phase as I bridged between my two bulk phases during my recovery period after surgery.
He told me about his results using Ostarine, and I did a bit more research and decided to give it a go.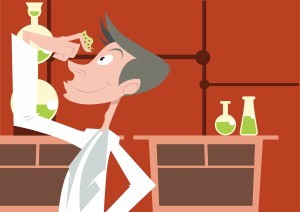 My Experience/Results
The goal for this mini-diet was to cut as much body fat as possible or at least get into the sub 9-10% range without losing any lean muscle mass while using minimal performance enhancing supplementation.
To be frank, I did just that.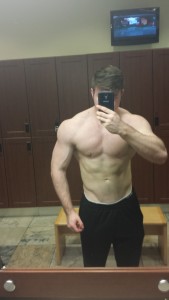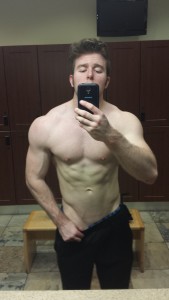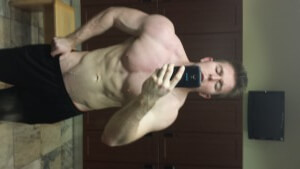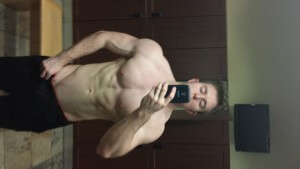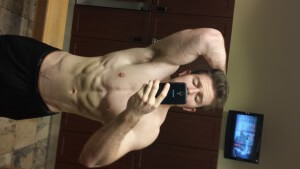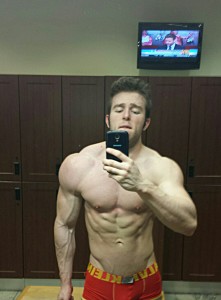 The mini-cut was really successful and it put me in a good spot to start my bulk back up in a much better position relative to my body composition after the mini-diet.
I lost no strength and I didn't lose any lean muscle tissue, and I was able to get to probably 8-9% body fat with only 3 cardio sessions per week at about 25-30 minutes a piece at my most involved portion of the cut which took 6 weeks.
The Ostarine definitely kept me harder and stronger than I would've been had I simply opted to cut down on a small amount of testosterone.
I actually gained a few reps on a few of my compound lifts during that mini-cut so it is arguable that I gained a bit of lean muscle despite being in a calorie deficit.
Needless to say, I was no longer a hater on SARMS.
Is Ostarine As Strong As Steroids?
While Ostarine did help me reach my goal I set for myself, I absolutely do not think that it is as strong as most steroids are.
HOWEVER, I think it does have the ability to mimic gains comparable to modest doses of certain "milder" steroids (EQ and Primo come to mind when I think of good steroids to compare the results to).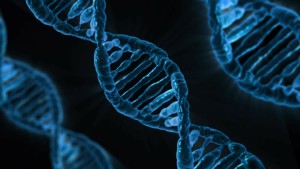 You guys will need to be realistic with your expectations of this compound.
While it won't pack on 20-30 pounds of tissue on you in a couple months, you most certainly can expect LEAN gains upwards of 5-10 pounds in my opinion (unless you are a veteran steroid user/juice head already).
This is still a very significant gain and is nothing to scoff at though, and especially for someone who has never touched performance enhancing drugs in their lives this stuff will undoubtedly provide a very noticeable boost in your recovery, performance, and overall muscle gains.
Are the Gains Lean or does Ostarine Cause Bloating?
My favorite attribute of Ostarine is that the gains are LEAN. By lean I mean you don't need to worry about water retention from it. This means your face won't go moon face mode while you are on it (which is not a good look FYI).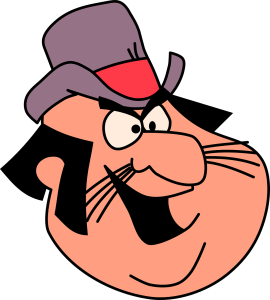 You also won't get a false sense of gains from Ostarine. On steroids like Dbol or Anadrol inexperienced users are notorious for interpreting insane amounts of water retention and increased blood volume in their body as muscle gains because the scale has suddenly jumped up 10-20 pounds in a couple of weeks.
Then they fall into depression when they come off cycle because they lose 10-20 pounds of water retention and think that they just lost a giant amount of muscle in a matter of days.
When you gain weight from Ostarine, you know it is clean muscle (if your diet is in check of course) aside from some glycogen retention you will get from the anabolic properties of this SARM which will give your muscles some instant fullness once the Ostarine is saturated in your system.
How To Dose Ostarine Optimally:
The dose a lot of the studies showed good lean mass increases was only around 5mg per person, but using it as a performance enhancer for physique development I felt that diminishing returns occurred at 37.5 mg per day.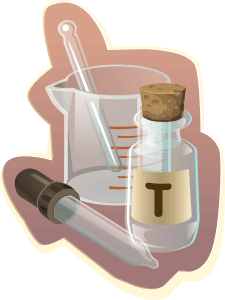 I dosed it at starting at 25 mg for 2 weeks, 37.5 mg for 2 weeks, and 50 mg for 2 weeks.
I felt that 37.5 mg was the point where diminishing returns were evident and I felt no need to increase it past there.
If I do an Ostarine cycle again I will stick with 37.5 mg for the 6 weeks straight.
Keep in mind I am around 210 pounds and will likely need a bit higher of a dose than an individual who weighs substantially less than I do.
I suggest a starting point at 12.5-25 mg and assess how you feel from there, as you may not need any more than that to achieve very impressive results.
Ostarine has a convenient half-life of 23.8 hours, so timing your dosing schedule meticulously is not really needed.
Once per day dosing is the most effective way to ensure you get the biggest peak in your blood plasma serum levels from Ostarine, so having your full day's dose at the same time each day is ideal, whenever that may be.
I would suggest simply taking your full dose when you wake up in the morning with your breakfast so you know you are getting it at all in your system at the same time each day.
I recommend the duration of your cycle to be kept around the 6 week range.
Ostarine is a Great Alternative for Those Who Don't Want to Use Steroids
Ostarine binds to the androgen receptor in pretty much the same way anabolic steroids do, but have a selective process in which they work on the receptors in your body, allowing them to promote some of the same anabolic activity normal steroids would, but without the androgenic related side effects that are undesired from those wishing to avoid steroids.
A lot of similarities can be drawn between certain steroids and Ostarine not only because of the increased muscle mass that it causes, but it also increases nitrogen retention and has a positive impact on joint mobility and ligament strength.
Most steroids convert to DHT or Estrogen so you have the increased chance of DHT related side effects like hair loss for DHT or water retention for Estrogen, as well as a myriad of other unwanted side effects like bitch tits (gyno).
Those side effects will be non-existent during the use of Ostarine.
It doesn't convert to DHT or display any side effects that would be caused by DHT conversion. In blood tests a slight raise in estrogen levels can sometimes occur in some individuals, but it is hardly anything alarming that would require immediate intervention (unless you are using a dose above the recommended dosage then you may need an Aromatase Inhibitor while on Ostarine).
What you can expect from Ostarine are considerable and easy to maintain gains in lean muscle mass with little to no side effects.
Is PCT Necessary Afterwards/Is There Testosterone

Suppression On Ostarine?
While Ostarine will most likely have no effect on your libido or erection quality, it has shown to be slightly suppressive at individual specific doses (usually those who choose to try higher than average dosing protocols).
Natural testosterone levels may slightly decline during your Ostarine cycle (this is temporary don't worry) and I have personally seen blood work to show some suppression at higher doses.
Thus, it is absolutely IMPERATIVE that you complete a PCT (post-cycle therapy) after your Ostarine cycle finishes. This means literally the day after your last Ostarine dose, you begin your PCT.
If you don't screw this up, you will likely encounter no issues at all and recover in a very timely manner and retain your gains. If you decide to forgo the PCT portion and just drop the Ostarine straight up, be prepared to deal with the possibility of muscle loss, fat gains, and libido suppression and possible erectile dysfunction.
I'm not saying this will definitely happen as Ostarine is not suppressive in everyone, but to be on the safe side everybody who does an Ostarine cycle should do a full PCT to ensure their test levels have recovered to homeostasis and to maintain what they gained from the cycle.
Can I do a Bulk or A Cut On Ostarine? Does it Work Well for Both Purposes?
Yes, if you are cutting in a calorie deficit Ostarine will allow you to retain MUCH more lean muscle mass than you would otherwise at a caloric deficit, and in a calorie excess Ostarine will promote more lean muscle gains than you would otherwise gain (unless you are using steroids obviously).
The anabolic properties of Ostarine make it ideal for any scenario you want to use it in.
I would venture to guess it would even work well in a body recomp (gain a bit of lean muscle while simultaneously burning some fat at maintenance level calories), however I almost NEVER recommend this approach as opposed to a dedicated bulk phase or a dedicated cut phase.
Does Ostarine Have Benefits For Steroid Users As Well?
Absolutely.
I doubted this at first, but it is very effective to use during periods of time where your body simply needs a break from harsher steroidal compounds and when it needs anabolic assistance in circumstances where you can't rely on supra-physiological doses of steroids to do that for you.
For example, aside from bridging between cycles which I already outlined earlier (which I would only recommend if you blast and cruise), Ostarine can also be used during your PCT to maintain more of the gains from your steroid cycle.
This may seem contradictory because Ostarine can be suppressive and during the PCT phase after a steroid cycle we are trying to promote the recovery of our endocrine system, but let me elaborate for you.
Ostarine is suppressive at certain doses, but at a low enough dose (this dose varies individual to individual and some get no suppression even from moderate dosages) it is not very suppressive at all.
It is also important to note that full recovery while on any dose of Ostarine (even small) is impossible, hence PCT must be continued after the cessation of Ostarine use during your overall PCT phase.
At this point you're probably asking yourself "so if it can be suppressive and doesn't allow full endocrine recovery, why the hell are you recommending it during PCT Derek?"
Basically, after you finish a cycle of AAS, your body is ridiculously catabolic, meaning you are very susceptible to losing the muscle you just worked your ass off to gain.
Ostarine can prevent the inevitable immediate catabolism caused by the cessation of steroid use, and allow for enough recovery to prevent this initial muscle loss.
It is important to note what I mentioned earlier regarding how you will not be able to FULLY recover while using Ostarine though even at my suggested low PCT dose, which is no more than 12.5 mg per day.
Basically, taking this small dose will provide your body with enough anabolic activity to promote lean muscle retention while still allowing partial recovery.
Then, you will stop the Ostarine and continue your PCT for a couple more weeks from your partially recovered state to reach a point of full endocrine recovery where you have also maintained more of your cycle gains.
Although I admit the process slightly reeks of broscience, but the strategy actually works very well, and I definitely wouldn't hesitate to recommend it as I know several individuals who it has worked great for and they managed to actually retain all their strength, or even gain strength in some instances through their PCT.
Does it matter if you Take Ostarine Sublingually via a Liquid or if you Swallow it In Capsule Form?
No, it doesn't. The potency is exactly the same. Be more concerned about how reputable your source is than whether it is in capsule or liquid form.
Get A Good Source for Your Ostarine and Especially Your PCT!
It should go without saying that you want your Ostarine and especially your PCT to be of high purity and to be consistent batch to batch from whichever supplier you are using.
The staff at EnhancedAthlete not only produce consistently pure products, but they have an extremely responsive customer service department that actually knows what they are talking about regarding supplementation and aren't just blowing smoke up your ass trying to make money off you.

I have provided a link below where you can order their Ostarine product and the Ostarine PCT product I recommend as well.
Click HERE to be redirected to the OstaMuscle order page. Use discount code:

"DC15"

at the checkout menu before paying for a 15% discount off of your entire order.
Click HERE to be redirected to my recommended PCT product Arimi-RX PCT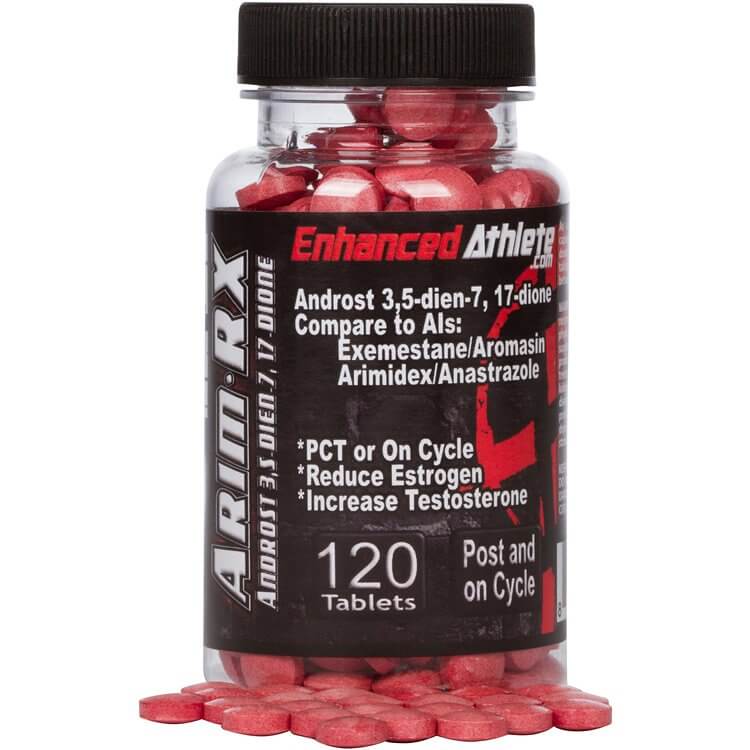 Please Note: I do make a very small percentage off each sale from this link with the use of my discount code, but I absolutely would not recommend this vendor if I didn't whole heartedly believe in their products, and you guys who have followed me from the beginning on the forums know I don't promote anything unless I 100% KNOW it works and would recommend it.
*UPDATE – JULY 16th, 2016* – Red Supplements will no longer be carrying Ostarine. I have changed the link to my other recommended source that offers the same exact product though of equal quality for you guys who are interested in ordering. I use them for my own personal research.
On EnhancedAthlete.com use discount code

"DC15"

 for a 15% discount off of your entire order.
This article is intended for educational/informational purposes only. This product is intended as a research chemical only.